About Percussion Ensemble
The Percussion Ensemble provides advanced high school and middle school percussionists with the opportunity to develop and improve ensemble skills on a wide variety of instruments under the guidance of John Lawless.
In addition to performing works from the published percussion ensemble repertoire, students also have the opportunity to write works for the ensemble. Our percussionists also gain expanded knowledge and performance experience of orchestral repertoire by performing with up to two orchestras.
• There is no additional tuition fee for playing in Orchestras as a member of percussion ensemble.
Director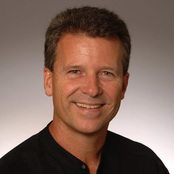 John Lawless became Director of Percussion Studies at Kennesaw State University in 2004. Principal Timpanist of the Atlanta Opera since 1979, Mr. Lawless was appointed as Principal Timpanist with the Chattanooga Symphony and Opera Orchestra in 1986.
Since 1978, Mr. Lawless has performed and recorded as an extra with the Atlanta Symphony Orchestra while maintaining a thriving freelance career as studio and pit percussionist.A founding member of the Atlanta Percussion Trio, Mr. Lawless performs more than 600 school concerts a year for audiences totaling 300,000 annually. In 2004 the Atlanta Percussion Trio performed as concerto soloists with the Columbus Symphony Orchestra in "The Glory and the Grandeur" by Russell Peck.
A graduate of Georgia State University, Mr. Lawless's teachers include Tom Float, Jack Bell, Cloyd Duff, Paul Yancich, Bill Wilder, and Mark Yancich. Mr. Lawless's previous faculty appointments include those at Georgia State University, Clark Atlanta University, and West Georgia State University.