About Harmonia
Harmonia is the intermediate-advanced string ensemble. Students typically have 2-3 years of playing experience in both a solo and group setting. Rehearsals focus on continuing mastery of fundamental string techniques, more complex rhythms, and increased level of difficulty in music.
Students are generally playing 1-2 octave scales and solos from Suzuki books 2 and 3. First violins may play in 3rd position.
•Harmonia performs 3 concerts per season.
Director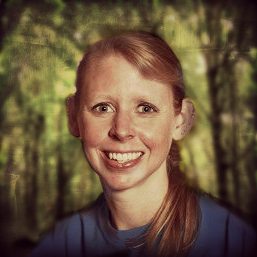 Whitney Tinley is the director of the Georgia Youth Symphony Orchestra's Harmonia and Concertino ensembles and Orchestra Director at Shiloh Middle School in Gwinnett County. She also serves as the coordinator for Georgia's 11th and 12th grade All-State Orchestra as well as for Gwinnett County's 6th grade Honors Orchestra. She has worked as the bass coach for the Gwinnett County Youth Honors Orchestra and has served as a conductor and bass instructor and ENCORE and ASTA orchestra camps.
She maintains an active string bass studio and a career as a freelance bassist. She is a member of the Saint Cecilia Saints, the orchestra for the First Presbyterian Church of Atlanta.
Whitney graduated from DePauw University in 2001 with a Bachelor of Arts in Music Education, and has her Masters in Music Education from the University of Georgia.